Choosing the Right Tree Surgery Service
As locally trusted tree surgeons in our local communities, we target 100% customer satisfaction with every project we take on in Croydon, Banstead, Caterham, Purley and the neighbouring Surrey areas. In order to achieve this, we ensure that our clients fully understand what our arboricultural work and tree surgery services involve. We have taken a closer look at each below.
Crown Reduction – As one of our tree reductions services, a crown reduction involves cutting selected branches back to optimal growth points. This tree care procedure helps to manage the spread and height of a crown, allowing for easier future maintenance. Our tree surgeons remove branches to a specified percentage or height. This tree work leaves a reduced outline, but doesn't alter the shape of the tree.
Crown Thinning – Although another form of our tree reductions, crown thinning doesn't change the size or shape of the tree at hand. This tree surgery service consists of removing tertiary branches in the outer crown area to a set percentage in order to produce foliage with an even density. When complete, this tree care process increases the amount of sunlight that can pass through the crown.
Crown Lifting – In our role as tree surgeons, we perform this type of tree work in order to raise the level of the canopy on a selected tree. This involves removing or pruning back the lowermost branches of the crown to a height previously agreed upon with the client. This type of tree surgery not only improves access around trees in Croydon and the surrounding Surrey locations, it also improves light transmission to areas in the immediate vicinity too.
Cable Bracing – We conduct this type of non-invasive tree care service on trees showing signs of potential collapse, usually as a result of co-dominant stem fracture. By applying a specially designed brace that supports the stems, we can spread the load of the canopy, keeping the tree upright.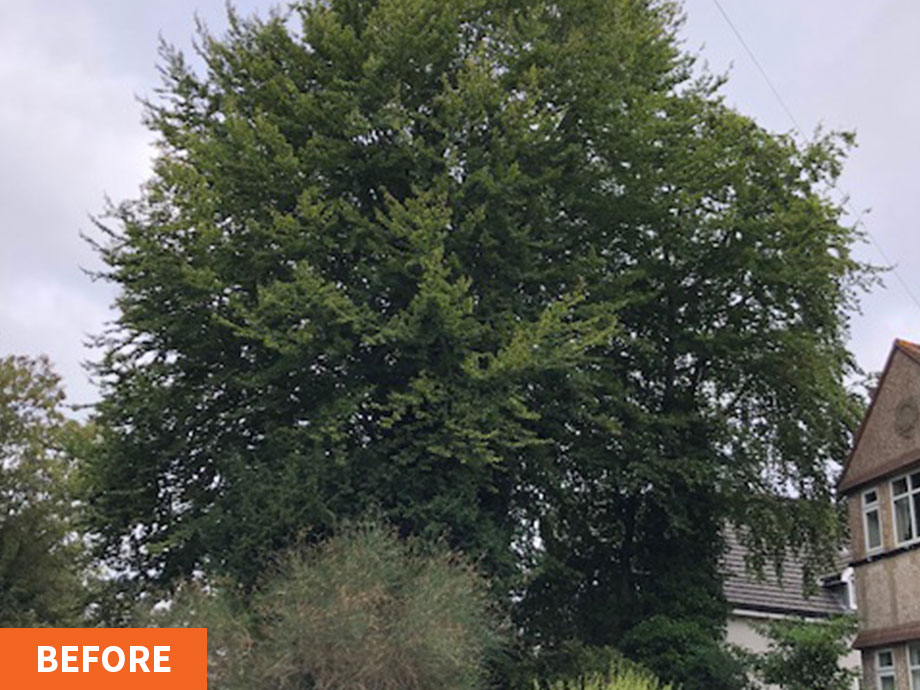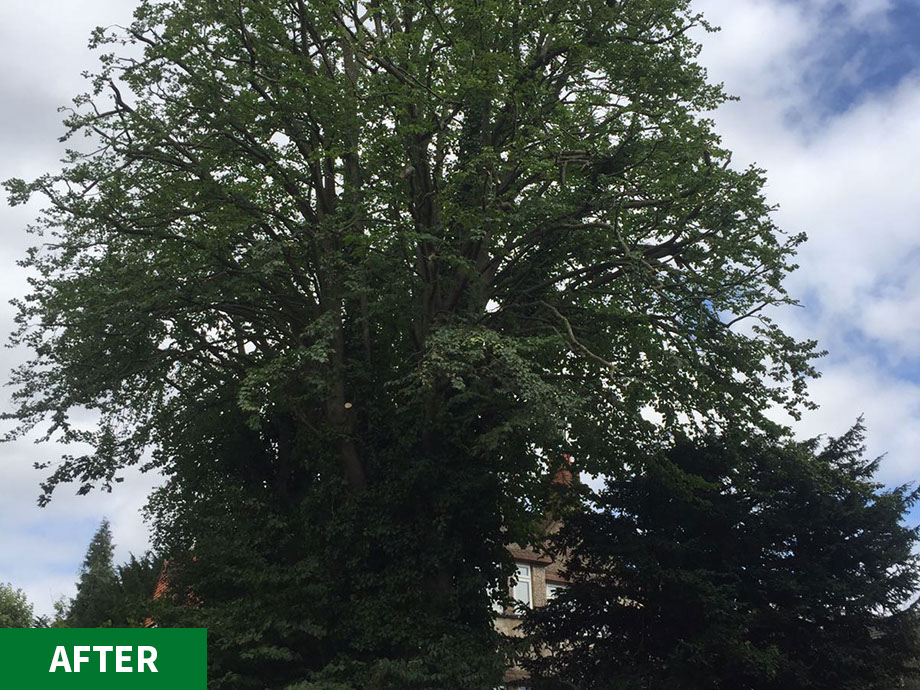 Pollarding – In order to encourage future multi-stem growth, as well as ensuring simpler maintenance, our tree surgeons conduct pollarding, another form of tree reductions. This type of tree work sees our tree surgeons remove the top section of a young tree to a pre-determined height.
Formative Pruning – Another type of tree work carried out on young trees, formative pruning corrects structural weakness and establishes a desired growth shape. We achieve these results by carrying out small-scale, precise pruning cuts to manipulate the tree's growth.
Stump Removal – Whether you've just had a tree felled or you moved into a property with an existing stump, WJ Kent Tree Surgeons carries out stump removal in even the hardest to reach areas. Utilising high-power stump grinding machinery with off-set teeth, we either grind the sump down below the soil line or carry out complete removal. With the stump gone, garden aesthetics, health and safety all drastically improve.
Hedge Cutting – As tree surgeons, we return a neat and tidy appearance to hedges as a one-off procedure or as part of contracted maintenance work. In order to comply with laws protecting nesting wild birds, we usually perform this arboricultural work in Croydon, Banstead, Caterham, Purley and the neighbouring areas between April and September.
WJ Kent Tree Surgeons Ltd also works in full compliance with the limitations set by TPOs and conservation areas. For more information, please visit the protected trees page.